Light Cannabis Strawberry CBD, aka "Fragola CBD" or "legal Strawberry", has an unmistakable scent.
Its aroma recalls that of a walk in the forest or a strawberry jar. This sweet flavours harmoniously combine with pleasant hints of acidity in this product.
Let's see more in detail what is Light Strawberry Cannabis CBD…
Strawberry Cannabis, where does it come from?
The light Strawberry Cannabis strain was born in the Netherlands and belongs to the species of Sativa plants.
Its origin and the way it was born remains a secret well kept by its creator, its aroma and signature taste being impossible to copy.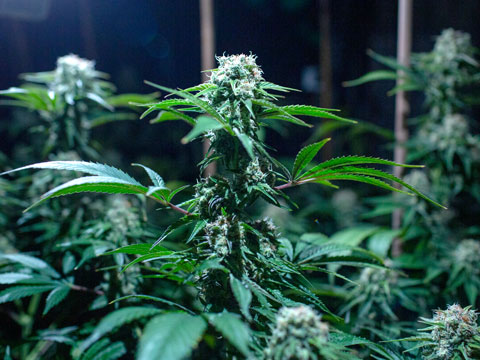 The growing of the Strawberry CBD
The flowering of the light Strawberry Cannabis lasts about 8 weeks; it is a strong and resistant plant.
The nitrogen-rich fertilizer, ideal temperature and indoor growing, will facilitate the growth of this plant.
The growing of the Strawberry CBD is less complicated compared to the other plants of Light Cannabis, but the drying phase is the most important part of the process. What will determine the final result: a dark, dry room, a slow drying process that can take about 2 to 4 weeks, it's what it takes to get "crunchy" Strawberry flowers with a unique taste.
Strawberry's appereance
Despite being a product with a strong taste and surprising effects, it looks like any other cannabis flowers.
Strawberry CBD flowers have a considerable size, a bright green colour, slightly opaque because of the trichomes on them. Sometimes the flowers' colour might change, in fact a quality product can have yellow and amber shades.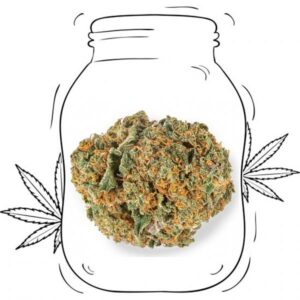 Strawberry CBD, effects and therapeutic use
Legal Strawberry has a very low level of THC, which makes it a product with a mild psychotropic effect. Its moderate content of CBD allows to avoid the general down feeling that you might sometimes experience and it's perfect to savour at breakfast.
Strawberry is a great ally to treat anxiety: it can reduce anxiety and stress, helping us get through the day peacefully and positively.
Its benefits not only affect the mind but the body as well, since it's an awsome pain killer.
Despite non being extremely soporific, Strawberry CBD helps treat insomnia, inducing a great sensation of relaxation and calm.
Where can I buy the Strawberry CBD?
You can find the Light Cannabis Strawberry CBD, aka ''fragola'', in our Online Shop.
We exclusively sell Legal Fragola flowers, grown Indoor, from certified seeds, analyzed and manually tanned,grown without substances that can be harmful for your health.
Moreover we sell it all for an UNBELIEVABLE price and you can gei it delivered to your door within 24h! What are you waiting for?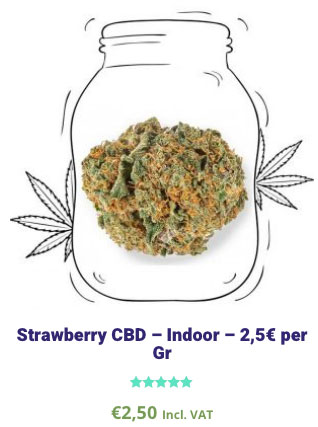 ---
Stay tuned to get all the updates about Light Cannabis!
Thank You!
Canapa Light Blue Team.